Our Mission
At Naviga, we combine the best thinking in content and commerce management to help you deliver the right information, amplify your message and generate new revenue in a rapidly shifting market. When you need guidance to move your business forward, Naviga can point the way.
WE ACCELERATE PROGRESS.
Growing your business means turning smart thinking into action. We assemble leaders to tackle your problems and expand your opportunities.
WE LISTEN AND RESPOND.
Challenges evolve constantly, and our customers need solutions to match. We improve every day by providing an open channel for our customers to tell us what they need.
WE CONSTANTLY SIMPLIFY.
Software can be both powerful and easy to use. We focus on making technology and services as intuitive as possible, because the best tools are ones you can use with confidence.
WE CAN'T PREDICT THE FUTURE, BUT WE CAN MAKE SURE YOU'RE READY FOR IT.
 "Tomorrow's challenges demand an agile partner that offers access to a flexible suite of solutions and expertise. We're prepared to help our customers with what lies over the horizon."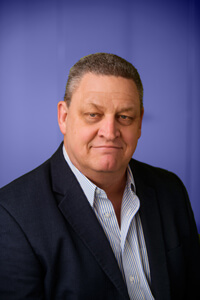 SCOTT ROESSLER
Scott Roessler is the CEO of Naviga, where he previously served as President and COO. Scott joined Naviga in 2013 when the company acquired Atex Americas, where Scott served as CEO. He joined Atex LTD in 2007 when Atex acquired Mactive. Scott was one of the founding members and CEO of Mactive America and also served as the CTO for Mactive AB, the parent company. Prior to starting Mactive America, Scott started his career in software in the Publishing Systems Division of Harris Corporation. Scott holds Bachelor of Science degrees in Mathematics and Computer Science from Youngstown State University.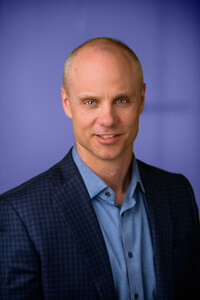 JEFF NEUNSINGER
Jeff left behind his work as an independent financial consultant and rejoined Naviga in December 2018 as its Chief Financial Officer. Jeff is not new to Naviga, as he previously held the role of Vice President of Finance from the years 2015 to 2017. Additionally, Jeff has over twenty years of experience as CFO and in other financial leadership and consulting roles serving software and technology-enabled businesses. Jeff holds a bachelor's degree in corporate finance at Minnesota State University, an MBA from the University of Minnesota - Carlson School of Management and is a licensed CPA (Inactive).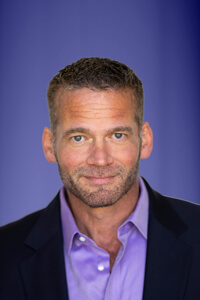 LEO BRUNNICK
Leo Brunnick brings to Naviga decades of experience covering the full lifecycle of a business from inception to exit. He's perhaps best known as the founder of Patheos.com, which he grew into a world-known website for religion opinion and news with over 15 million unique readers per month. However, he's also served in various executive roles at Vignette, founded The World Table, a SaaS experience management platform for Media companies, and has served as board member and strategy officer for several companies. Leo is a graduate of Harvard University and a former Marine Corps officer.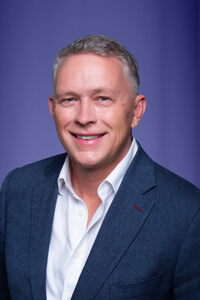 KEVIN FERGUSON
Kevin Ferguson is an accomplished professional with 20 years of direct sales, sales management and leadership experience in both
early-stage, turnaround situations and mature software companies. His background includes
record-breaking performance in starting, re-starting and rapidly scaling Global GTM operations including direct sales, inside sales, channel sales and business development. He has a proven track record in setting strategic direction, building teams from the ground up, and running global sales organizations as well as a deep knowledge of enterprise software, cloud managed services, SaaS and data subscription services.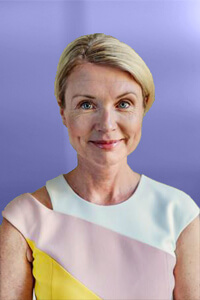 KARIN SÖDERLUND
Karin Söderlund joined Naviga (formerly NEWSCYCLE Solutions) from the Infomaker acquisition, where she was CEO. She started her first company, Camedia, at the age of 28. It became a trusted partner for the publishing and media industry in the Nordic region, with customers like Canon, Adobe, and Schibsted Media Group. In 2004, Karin founded Onmedia, which provided online training for the media industry. In 2010, Karin joined Infomaker as a partner and Director of Professional Services. She became COO in 2014 and CEO in 2017. Karin has a master's degree in graphic engineering from the KTH Royal Institute of Technology and studied leadership at Stockholm School of Economics Executive Education.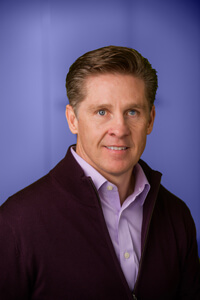 PATRICK GLENNON
Patrick joined Naviga (formerly NEWSCYCLE Solutions) from Marketing G2, which he founded. He has over 25 years of industry knowledge, expertise and digital technology know-how to the area of customer engagement His leadership and experience have helped clients build data-driven reader revenue strategies. His insight on the needs of the new subscription economy has led to the development of our customer engagement and eCommerce platform. Patrick has held management positions in marketing, research and advertising, including Director of Subscriber Marketing for The Philadelphia Inquirer and Daily News. Patrick has degrees in marketing and finance from Temple University.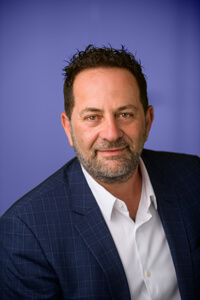 JEFF SHINE
Jeff Shine was the co-founder and CEO of the Media Services Group Ltd (MSGL). An engineer by trade, Jeff and his team created a modern, cloud-based advertising sales and management system that handles both digital and print advertising. The software is used by many media organizations including National Geographic, The Economist and the American Medical Association. Over $2bn per year of advertising is booked through it. When Naviga (formerly NEWSCYCLE Solutions) acquired MSGL, Jeff became a member of its executive team and heads up the Advertising products group. Jeff was born and raised in London but is now living in Los Angeles.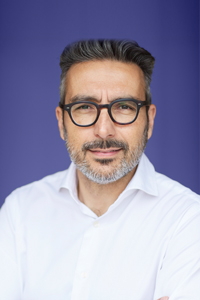 RAUL SUAREZ
Raul Suarez joined Naviga in May 2019 after Naviga acquired Zinio, where he was General Manager. Raul joined Zinio in 2005, starting the European operations and responsible for developing Zinio's business into all major international markets. Raul worked in the travel industry business in the early internet years (1994-2002) where he had international management positions with specific focus to developing online commerce. He also was Director at ACCESOGROUP, a leading Media Intelligence and Communications Management Systems company based in Spain. Raul was born in Holland, speaks Dutch, German, Spanish, Portuguese and English, is graduated in Economics and with a post-graduate degree in International Management from Thunderbird. Raul is also Founder & President of the Not-for-Profit Association ACHE for those dealing with rare histiocytic disorders; a Mencia wine producer and a Tech business angel.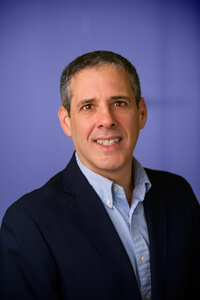 BRAD SCHER
Brad Scher joined Naviga (formerly NEWSCYCLE Solutions) from the Acquire Media acquisition where he served as CEO. Previously, he worked as lead engineer for GE's implementation of MILSPEC 217e, as Head of Software Development for Memory Technology Incorporated (MTI), and as a Senior Consultant in the Investment Dealers Digest division of Dow Jones. Brad has designed and managed, from both the development and operations side, dozens of high-profile, enterprise-class news messaging and distribution systems with user communities in the millions, processing hundreds-of-thousands of news stories a day. He holds a joint bachelor's degree in Computer Science and Economics from the University of Colorado.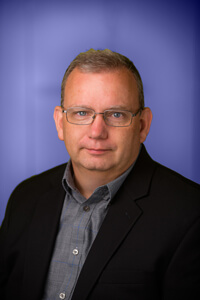 BILL EVERITT
Bill Everitt is an operational and engineering executive whose vast business experience has made him a great asset to Naviga (formerly NEWSCYCLE Solutions). He serves as the General Manager of the Book/E-commerce Division. Bill began his career as an electrical engineer at New York Air Blake and at ABB, then moved to GE Transportation where he became Program Manager/Director of Engineering. Desiring a change, he joined a startup software company for the news industry, Atex, and helped it grow into an industry leader. When that company was acquired by Naviga, he brought his expertise in management and problem-solving that has propelled this company into a trusted leader as well. Bill has a degree in Electrical and Computer Engineering from State University of New York at Buffalo.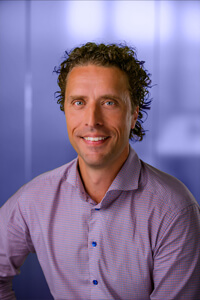 JONAS BRINGLE
Jonas Bringle began his career as the Sales and Marketing Director for Mactive AB and was a part of the team that developed AdBase. He was promoted to Scandinavian Managing Director at Atex Group, Ltd. when the company acquired Mactive, leading business development and expansion in Northern Europe. Jonas joined Naviga (formerly NEWSCYCLE Solutions) in 2013 when it acquired Atex, where he served as Sales Manager and Vice President of Sales in EMEA. As Managing Director for Naviga's European, Middle Eastern and African-based business, Jonas oversees sales, finance and operations for Naviga in EMEA. Jonas has a Master of Science degree in Business Economics and IT from Högskolan i Halmstad.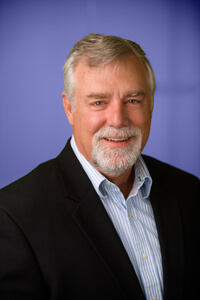 BILL MERCER
Bill Mercer began his career at Harris Publishing, working on the transition from proprietary to open systems and later joining the Harris Publishing management team. Bill joined the newly-formed Mactive company in 1997 and built its customer support department from the ground up and expanded the professional services department. In 2007, Mactive was purchased by Atex, and Bill became Chief Operating Officer leading Atex's transformation into a SaaS environment. When Naviga (formerly NEWSCYCLE Solutions) acquired Atex, Bill became Vice President of Professional Services. Currently, Bill is Executive VP of Support and Services. Bill is a Florida native and earned a bachelor's degree from the University of Central Florida in Computer Technology.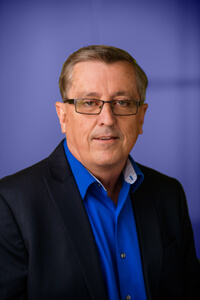 BOB MASON
Bob joined Naviga (formerly NEWSCYCLE Solutions) from Digital First Media where he served as Chief Technology Officer. Previously, he was also CTO of Journal Register Company and impreMedia and served as the head of technology for La Opinión. He was the architect and primary executor of technical strategy, overseeing software selection, implementation, operations, training, systems architecture and software development. While at Naviga, Bob has established cybersecurity as a priority, recruiting top security talent and implementing companywide standards and best-in-breed tools. He has dramatically reduced operating costs, improved service levels, and leveraged new technologies to increase efficiencies.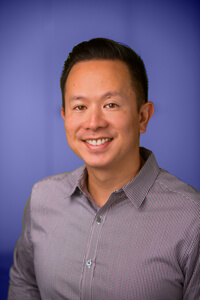 CHRIS NGUYEN
With more than 20 years experience in enterprise software marketing and product management, Chris Nguyen serves as Executive Vice President of Marketing where he is responsible for go-to-market strategy and field readiness for Naviga's product offerings. Most recently, Chris was at Salesforce leading the go-to-market strategy and adoption for Salesforce Lightning. He has also served in a variety of roles at Adobe, TIBCO, and BEA Systems in the capacity of Product Marketing and Management. Chris holds a BS in Computer Science from University of California, Riverside and a MBA from Santa Clara University.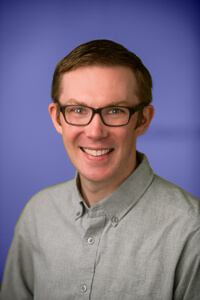 NICK CAMPION
Nick Campion started his career at IBM developing cloud services. In 2010, he joined the early startup DoApp and helped develop their mobile platform. Through three successful start-up exits, he's become focused on product delivery and development. Nick joined Naviga from the DoApp, Inc. acquisition in 2016. He spends his days accelerating Naviga's investments in products and managing cross-product delivery. He has a degree in Computer Science from the Illinois Institute of Technology. In 2018, he was elected into his second term on the Rochester Minnesota City Council.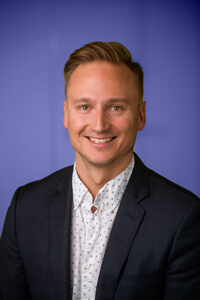 JIM KOZLOWSKI
Jim Kozlowski started his career at IBM as a user interface and visual designer for cloud services and IBM Small Business. In 2008 he joined DoApp and helped build the design-focused startup from a single mobile app to three thriving mobile software platforms. Through three successful start-up exits, he has focused on design that scales, design systems, design consistency and building products that people love. Jim joined Naviga in 2016 though the DoApp, Inc. acquisition. He has a BFA from the University of Wisconsin-Stout.